Erichsen Coatmaster 510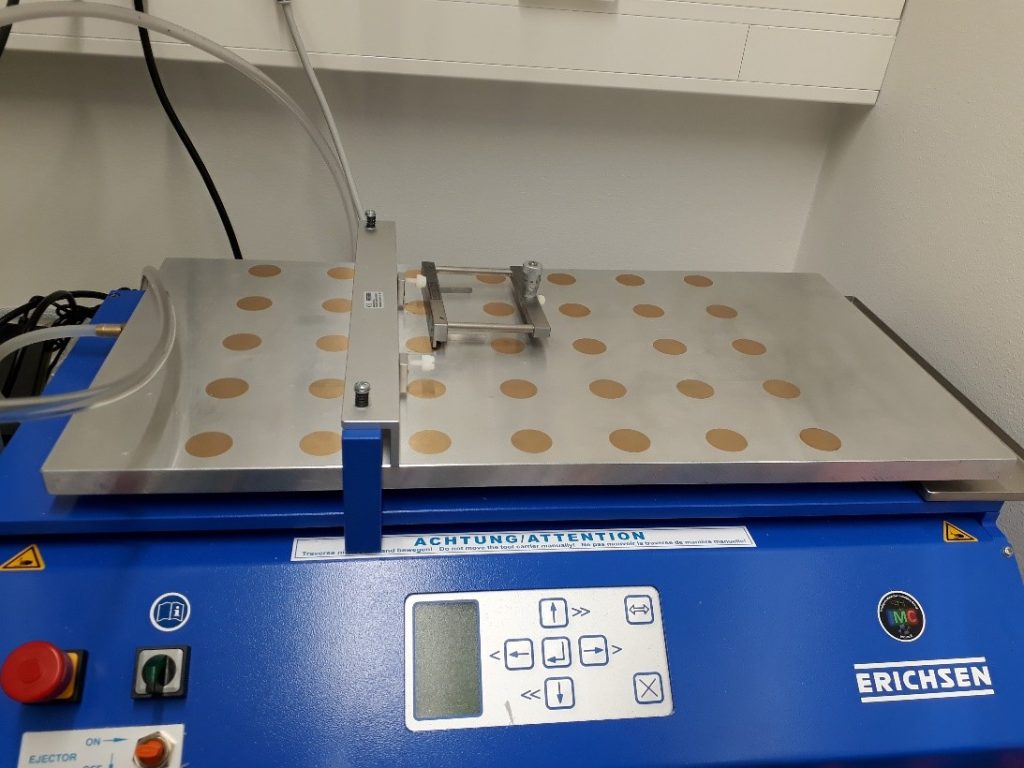 This device can be used for coating flat surfaces by using e.g. the tape casting method.
Specifications:
Drawing-down speed in the range of 0.1–19.9 / 20–100 mm/s
Application path length: 400 mm
Application width: 80 mm
Application layer thickness: up to 1000 μm.
For more information, contact Mika Lastusaari.