Mikrolab Laboratory Reader-Analyser RA'04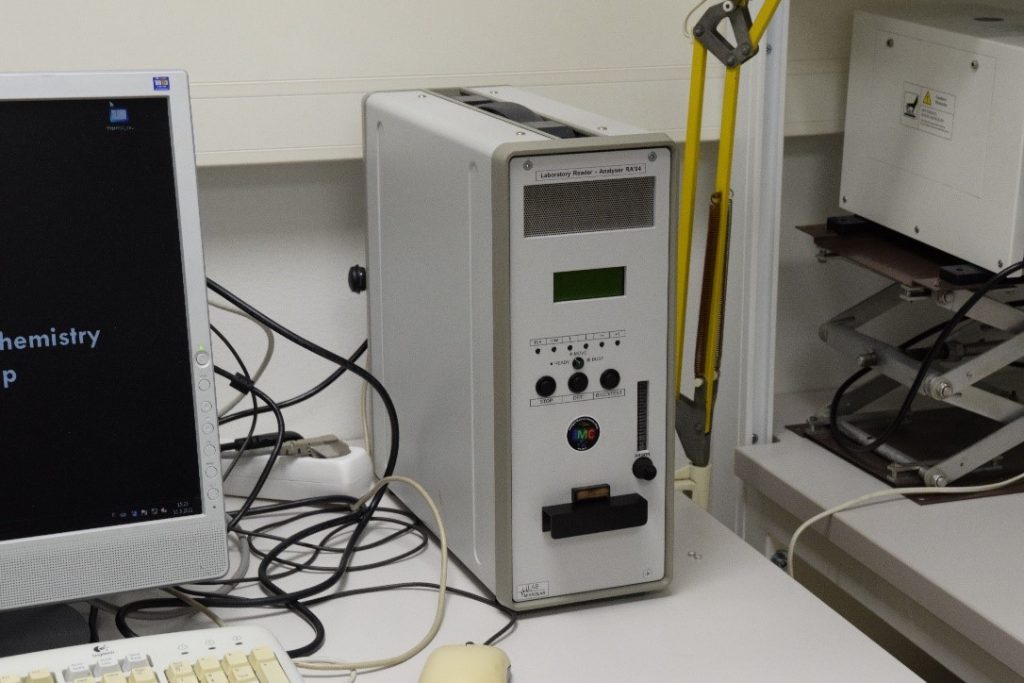 This device measures global luminescence emission during heating.
Typical uses of thermoluminescence include dosimetry, dating of archaeological and geological samples (age determination) and research of optical energy storage.
Specifications:
Temperature range: room temperature to 600 oC.
Available gases: air.
Typical heating rates: 1 to 10 oC/s.
Typical sample cup volume: 20 μl.
Typical sample weight: 10 mg.
For more information, contact Mika Lastusaari.