Avantes Avaspec 2048-14
Avantes Avaspec ULS2048CL-EVO
Avantes Avaspec HS-TEC
Avantes Avaspec NIR-1.7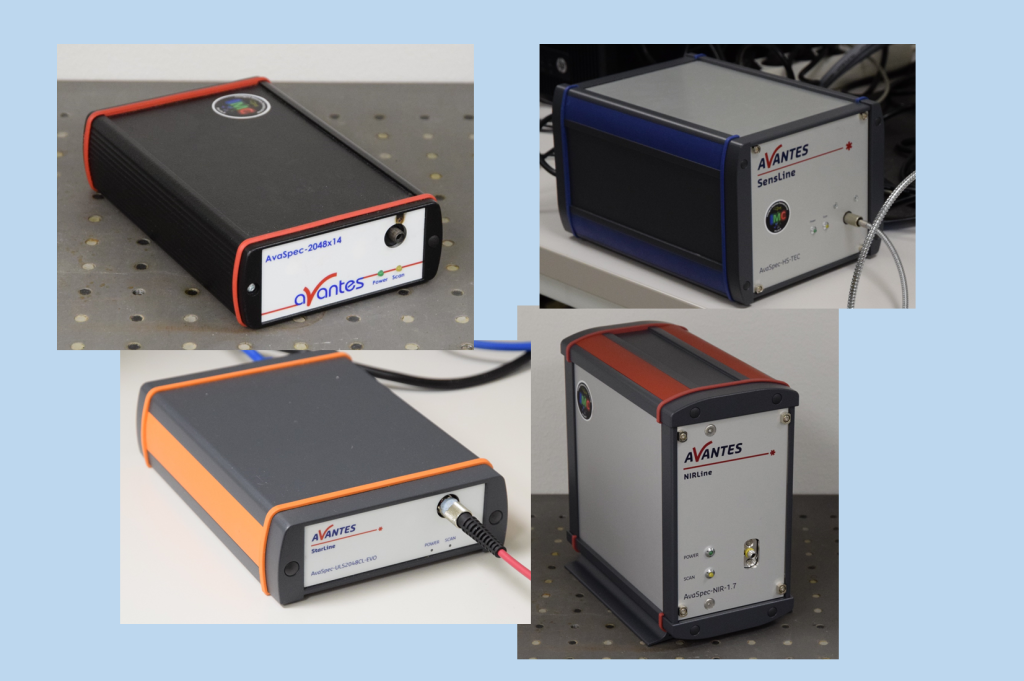 These fiber-connected CCD spectrometers allow the detection of luminescence and reflectance in the wavelength range of 180-1700 nm.
Luminescence measurements are useful for materials as well as molecular sciences for gaining information on both unwanted (impurity) and planned dopants in materials as well as the materials or molecules themselves. These device are used as detectors with our separate excitation sources, i.e. in cathodoluminescence, with Nd:YAG excitation and in reflectance measurements.
Specifications:
Detection for the range 180-1700 nm.
Avaspec 2048-14: high resolution, low sensitivity
Avaspec ULS2048CL-EVO: moderate resolution, moderate sensitivity
Avaspec HS-TC: low resolution, high sensitivity
Avaspec NIR-1.7: optimized for near-infrared detection
For more information, contact Mika Lastusaari.